Advertisements for architecture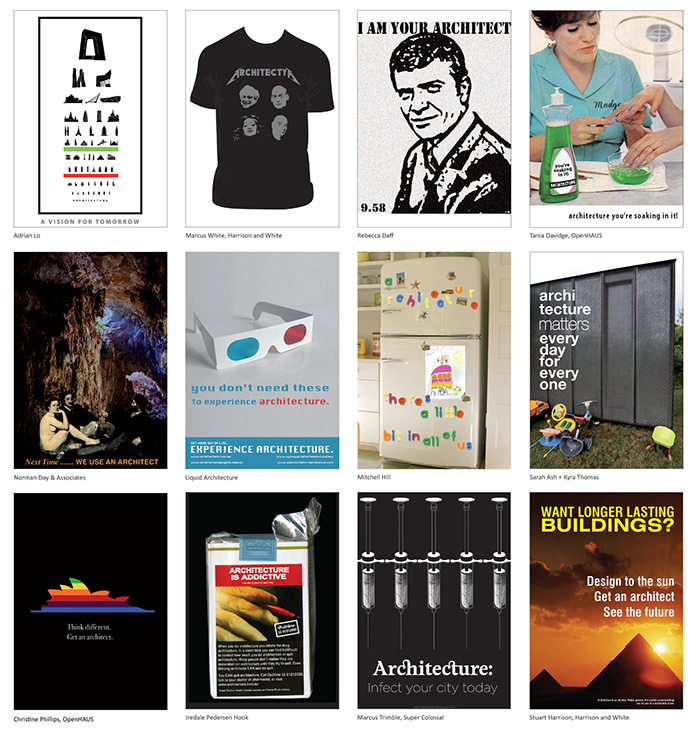 On the first of November 2008, The Age newspaper (Melbourne, Australia) described architects as the "canary in the coalmine" of the economy. In light of the unstable global economic condition at the time, OpenHAUS Exhibitions invited design professionals and design students to create an 'Advertisement for Architecture'. The most outstanding of these entries were exhibited at Federation Square, Melbourne, Australia from September 28th until October 2nd 2009 and published in an accompanying catalogue.
The Advertisements for Architecture 2009 exhibition subsequently won the Bates Smart Award for Architecture in the Media: State at the Australian Institute of Architects, Victorian Chapter, Awards Presentations, 2010.
Find out more about the exhibition here….