Design Your Own Pavilion at the MPavilion with Oopla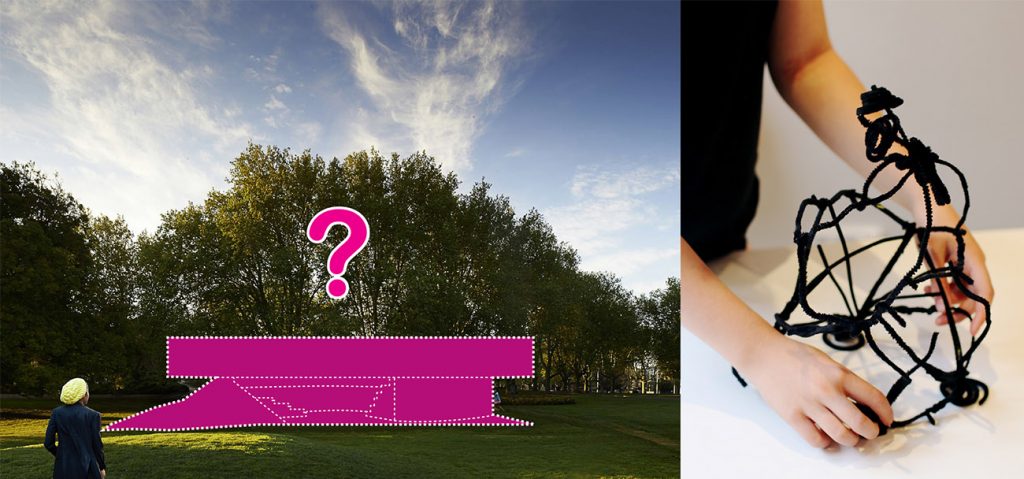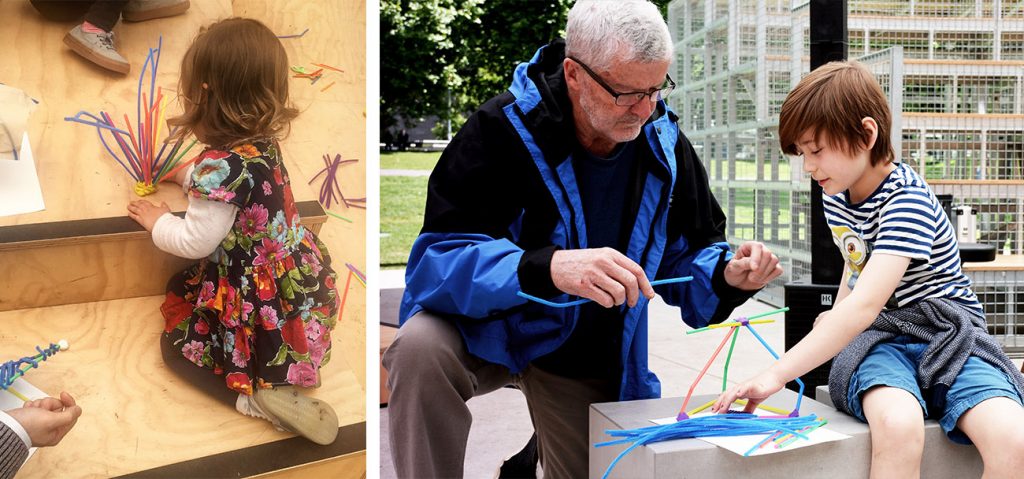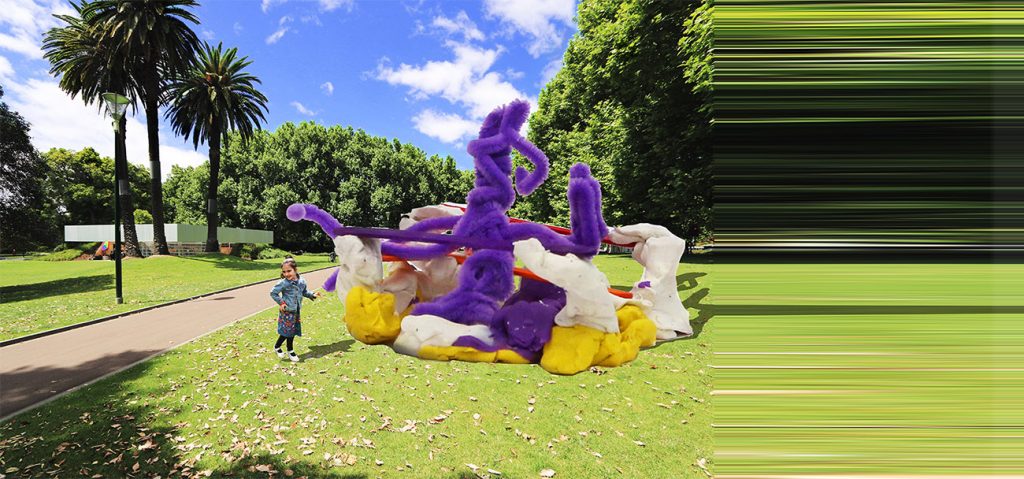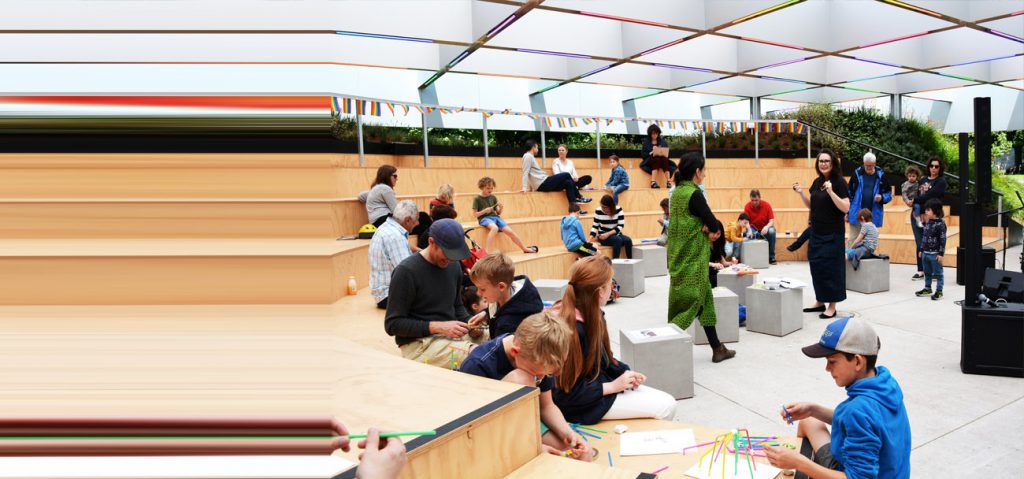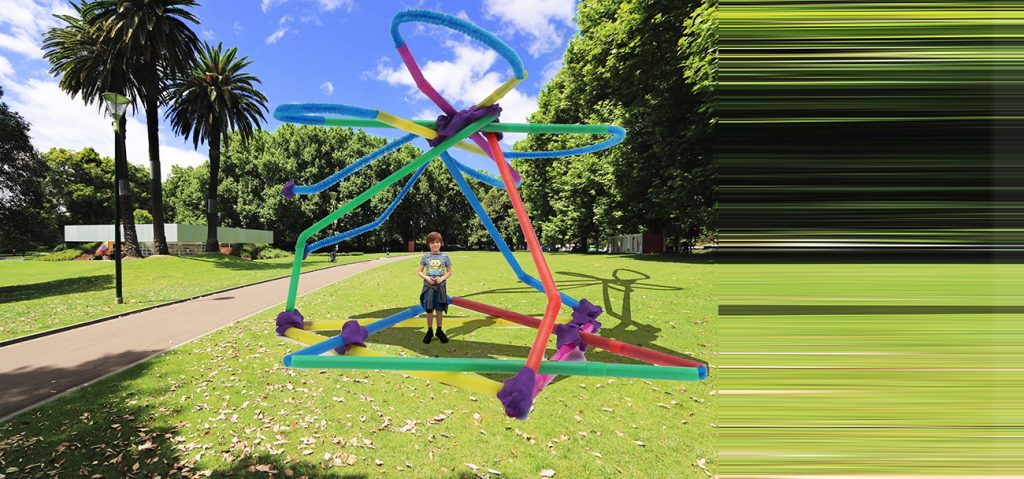 How do you make a pavilion? This workshop for both kids and adults looked at what a pavilion is and how you might begin to design one.
We provided a variety of materials – such as pipe cleaners, straws, paper and plasticine – and guided our participants on the creative journey of designing a pavilion model of their own.
Once our participants finished creating their three-dimensional vision for the parklands, OpenHAUS helped them visualise what their designs would look like if it were actually built by collaging the pavilion models into site photographs and sending our budding architects the results.